Home » Career/Education
Exam Crunch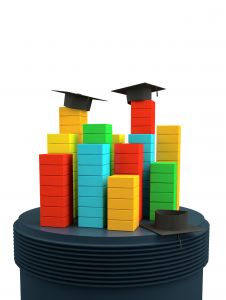 Exam time can be nerve racking and difficult times for some individuals. Take me for example, I was/am your classic procrastinator who left everything until last minute. My philosophy was coast and enjoy 3 months of a semester and then crunch the last two weeks. Works for me but not for others. The biggest motivation I found was to think about something positive. For example if you are a nursing student and want to further certify to a nurse practitioner (NP) into something even more, think about how live would be like as a nurse practitioner. How would your life be 5 years from now? Close your eyes for a moment, take a deep breath and imagine the quality of your life. Is that something you really want? Open your eyes and focus on your dream.
Studying helps and lack of concentration or negative thinking takes away from productivity. Here are a few simple things I used to achieve what I like to call 'my path to euphoria':
1) When you feel worried or scared about not doing well, pause, take a breath and again think about where you would like to be in 5 years time.
2) Keep in mind that negative thinking takes away from your productivity, stay focussed and think good thoughts.
3) Find positive people in life, those that can bring out the brighter side of thing in life.
4) You are not alone. Every person in that exam room is gunning to ace the exam, the only thing separating those that pass and fail is preparation and confidence.
5) Stay positive and remain confident.
You can choose to live life one of two ways, be pessimistic or optimistic. Know that you have control of your future based on the decisions you make today. Stay positive and success will meet you along the way.